Welcome Rebecca & Stefano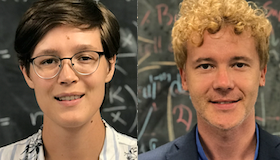 This week we welcome Ms. Rebecca Bekker as a rotation Graduate Student to the lab. Rebecca will be working on GRID radiation therapy.
We also welcome Dr. Stefano Pasetto as a Research Associate. Stefano will be working on hurricane models for prostate cancer therapy.
EnderlingLab receives R21 to predict patient-specific prostate cancer treatment responses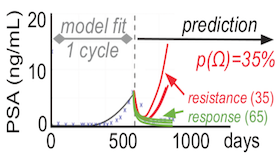 Intermittent androgen deprivation therapy (IADT) is a promising strategy to counteract evolution of resistance in prostate cancer patients. However, successful implementation of IADT requires identification of resistance mechanisms, prediction of responses, and determination of clinically actionable triggers of when to pause and when to resume IADT cycles. 
In this work we propose to develop a mathematical framework to explore the contribution of prostate cancer stem cell dynamics to evolving resistance, and to use these dynamics in computer simulations to reliably forecast the response in subsequent treatment cycles on a per patient basis.