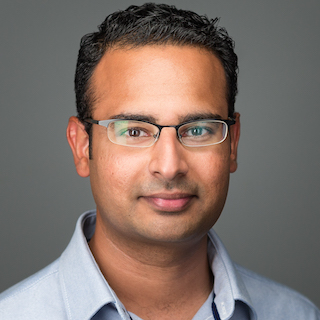 Courtesy of Nicholas Gould, Moffitt Cancer Center, 2018.
Aziz Aiderus, Ph.D.
Postdoctoral Fellow
Department of Molecular Oncology
Moffitt Cancer Center
Research interests: signal transduction, cancer genetics, skin cancer genomics.
EDUCATION
University of Otago (New Zealand), Ph.D., 2017, Biochemistry.
University of Otago (New Zealand), B.Sc., 2012, Biochemistry.

RESEARCH INTERESTS

My long-term research interest lies in understanding the evolutionary trajectory of tumor initiation and progression. For my postdoctoral training, I aim to pursue my long-standing interest in using functional genomics to better understand the initiation and progression of non-melanoma skin cancers, specifically cutaneous squamous cell carcinoma (cuSCC).