Dr. Pierce and her team have developed a customizable, at-home stool collection kit that is easily modifiable to suit a researcher's interests in stool specimens, a noninvasively obtained proxy specimen to study the gut microbiome. This kit is a stool collection method specifically designed for use in large population studies in cancer patients.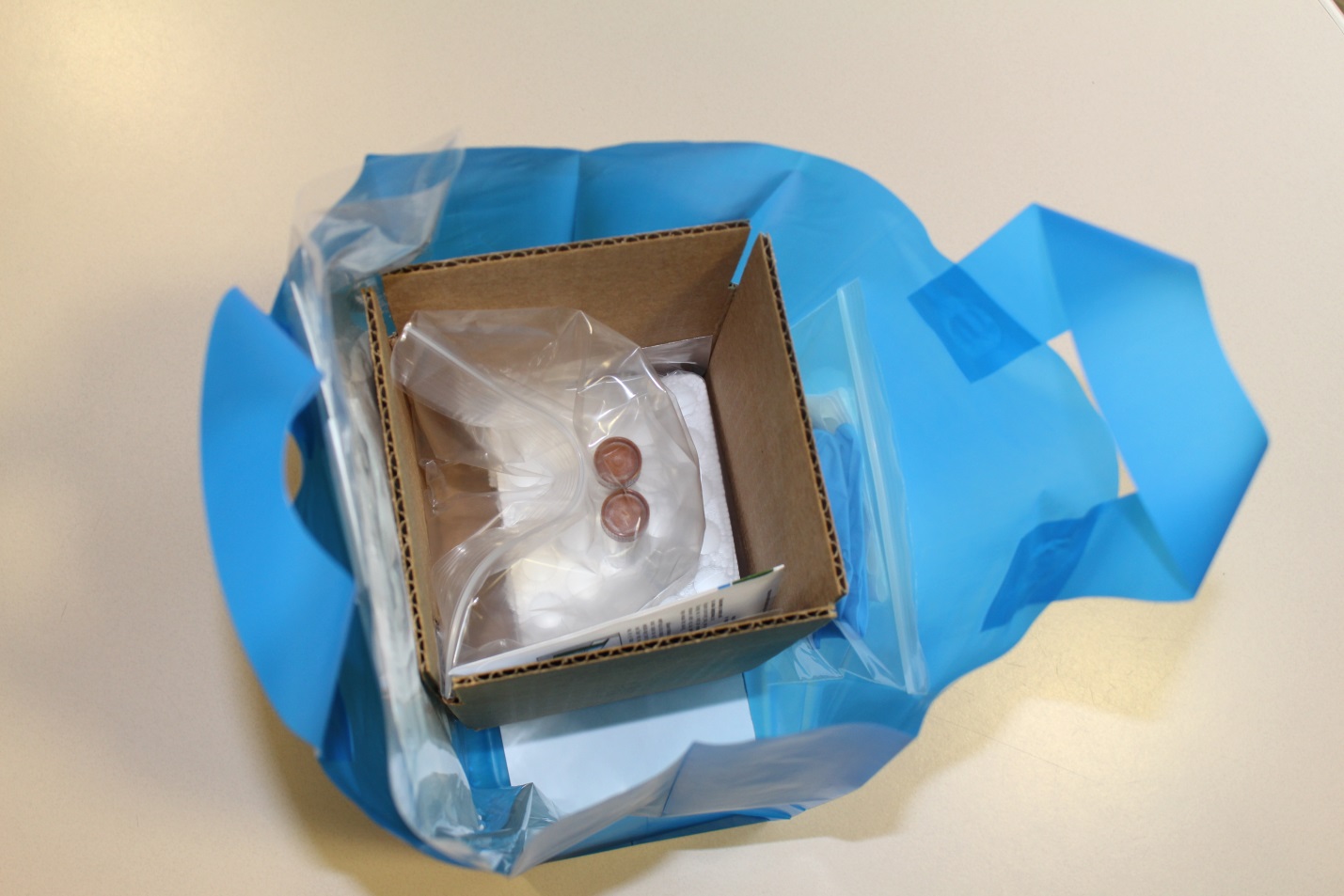 Patients cannot 'poop on command,' and so collecting specimens from patients in clinic can be challenging. Additional, the clinic environment may not be conducive for a participant to collect their specimen, something that may be easier to do in the comfort of their own home. Therefore, our kit was developed to allow patients to self-collect specimens safely and easily at home. To ensure aseptic technique during collection, gloves and an absorbent pad are provided to create a barrier between the participant and their sample and between the sample and the counter, respectively. Once samples are collected, they are returned to the researcher within 3 days after collection.  
The collection kit is customizable and can include as much or as little media as needed for the individual researcher's purpose. This kit can include: a Fecal Occult Blood Test Card (FOBT), a tube containing 95% (190 proof )ethanol solution, a tube containing RNAlater solution, and a tube containing Liquid Dental Transport Medium (LDTM). The kit additionally includes two Protocult fecal collection devices, gloves, absorbent pad, and spatulas to make fecal collection easy and mess free for participants. Kits can be shipped to/from patients if done in accordance with IATA shipping requirements.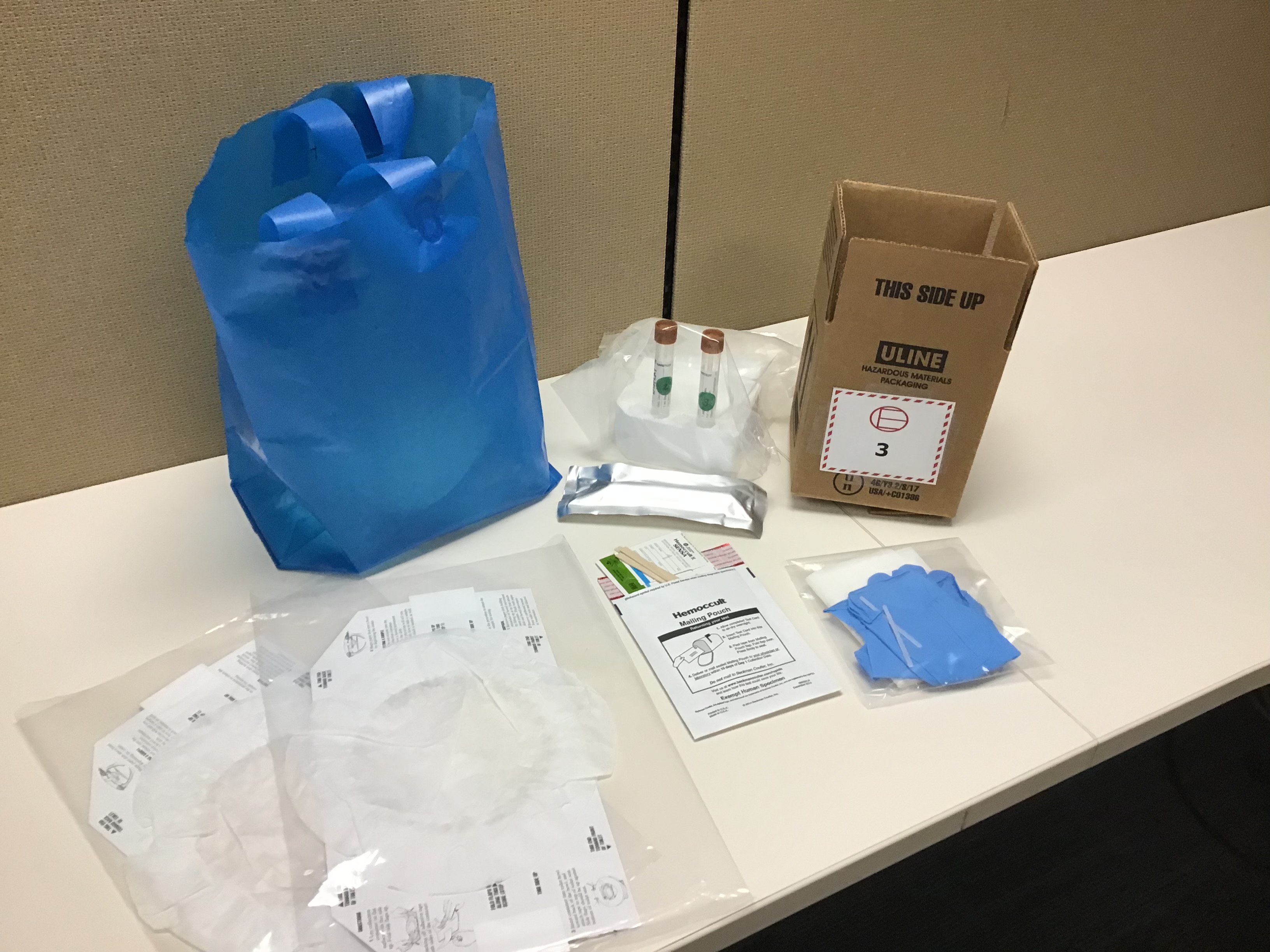 The stool collected using this kit can be analyzed for the following data:
FOBT Card specimens - 16S rRNA and/or whole genome shotgun sequencing (i.e., genomics)

95% (190 proof ethanol) preserved specimens - metabolomics

RNAlater preserved specimens - transcriptomics

LDTM preserved specimens - bacterial viability (including anaerobes) for later use in mouse models
Dr. Pierce and her research team use this stool collection kit to obtain fecal specimens from non-small cell lung cancer patients undergoing immune checkpoint inhibitor therapy at Moffitt Cancer Center. Both baseline and follow-up stool specimens are collected with the aims of:
elucidating potential impacts of immunotherapy on gut microbial structure and function

evaluating associations between gut microbial structure and function at baseline, before immunotherapy start, and response to immunotherapy