Thomas Sellers, PhD, MPH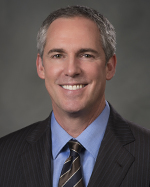 Dr. Thomas Sellers is Center Director of Moffitt Cancer Center and executive vice president. Dr. Sellers' research program seeks to integrate a basic science background in nutrition and genetics with observational research methods. His studies are based on genetic analysis of germline DNA with increasing incorporation of acquired (somatic) events. The primary focus of his research is ovarian cancer, which is a devastating disease with no clear warning signs and high mortality rates. Dr. Sellers also has active collaborations that involve cancers of the breast, lung and prostate. The underlying theme is identifying inter-individual differences in cancer susceptibility and using that to inform approaches to cancer prevention, early detection and precision medicine to enhance outcomes after diagnosis. Dr. Sellers is the Principle Investigator for GMaP Region 2.
Clement K. Gwede, PhD, MPH, RN, FAAN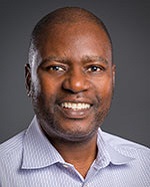 Dr. Clement K. Gwede is a Senior Member in the Department of Health Outcomes and Behavior, Division of Population Sciences/Cancer Prevention and Control at Moffitt Cancer Center, and Associate Professor in the Department of Oncologic Sciences at the University of South Florida, College of Medicine. Dr. Gwede's research interests and expertise include reducing cancer disparities among high-risk, medically underserved multi-ethnic/diverse populations, and improving quality of life for cancer patients during treatment and survivorship. His funded research uses community-based participatory research (CBPR) methods and client-directed interventions to increase community access to colorectal cancer screening and prostate cancer screening informed decision making. Dr. Gwede's work integrates cultural and literacy frameworks in the development and delivery of targeted interventions to reduce cancer disparities. Dr. Gwede also serves as the Co-project leader for GMAP Region 2.  
Cathy D. Meade, PhD, RN, FAAN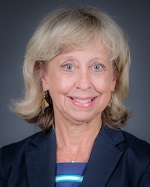 Dr. Cathy Meade is a "community-minded researcher." She is a Professor and Senior Member in Moffitt Cancer Center's Division of Population Science, Health Outcomes and Behavior, and is a national leader in the field of health disparities, health literacy, and cancer communications. She is especially interested in the role that culture and literacy play in the development and design of behavioral interventions. She has led a wide variety of education, training and research activities at the cancer center, and is currently Co-PI of the Tampa Bay Community Cancer Network (TBCCN), a network of over 28 community organizations, that work together to address critical access, education, and prevention issues among medically underserved populations. She also serves as the Co-project leader for GMAP Region 2.
Teresita Muñoz-Antonia, PhD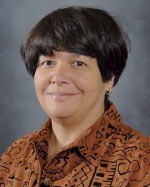 Dr. Teresita Muñoz-Antonia is a molecular biologist with an interest in the mechanisms and pathways involved in lung cancer progression to metastatic cancer. Recently, the emphasis in her laboratory has been on the interaction of this pathway with other signal transduction pathways known to play a key role in lung cancer development. Dr. Muñoz-Antonia chairs the Minority Patient Accrual to Clinical Trials Sub-committee which is tasked with enhancing the perception of Moffitt's reputation among minority communities in the Tampa Bay area. Dr. Muñoz-Antonia has also been involved in the collaborations between Moffitt and academic medical centers in Puerto Rico, including collaborations with the Puerto Rico Cancer Center, and the partnership between the Moffitt Cancer Center and the Ponce Health Sciences University (PHSU). Dr. Muñoz-Antonia serves as co-investigator for GMaP Region 2.
Kimberly R. Williams, MS, MPH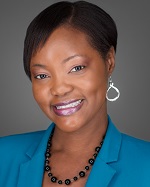 Kimberly Williams currently works as the GMaP Region 2 Coordinating Director at Moffitt Cancer Center. Prior to her role with GMaP, Kimberly worked as a Research Coordinator with the Health Outcomes & Behavior Department at Moffitt Cancer Center managing research protocols for colorectal cancer prevention studies in the community. Kimberly gained valuable experience impacting health disparities in HIV/AIDS while serving as REACH 2010 Program Coordinator for the Centers for Disease Control & Prevention in Miami, FL and in Tobacco Prevention while serving as a Health Educator for the Florida Department of Health. Kimberly has earned a BS in biology from Florida Agricultural and Mechanical University, College of Arts & Sciences, MPH in Health Promotion & Disease Prevention from Florida International University, Robert Stempel College of Public Health and Social Work, MS in Medical Science in Women's Health from University of South Florida, Morsani College of Medicine